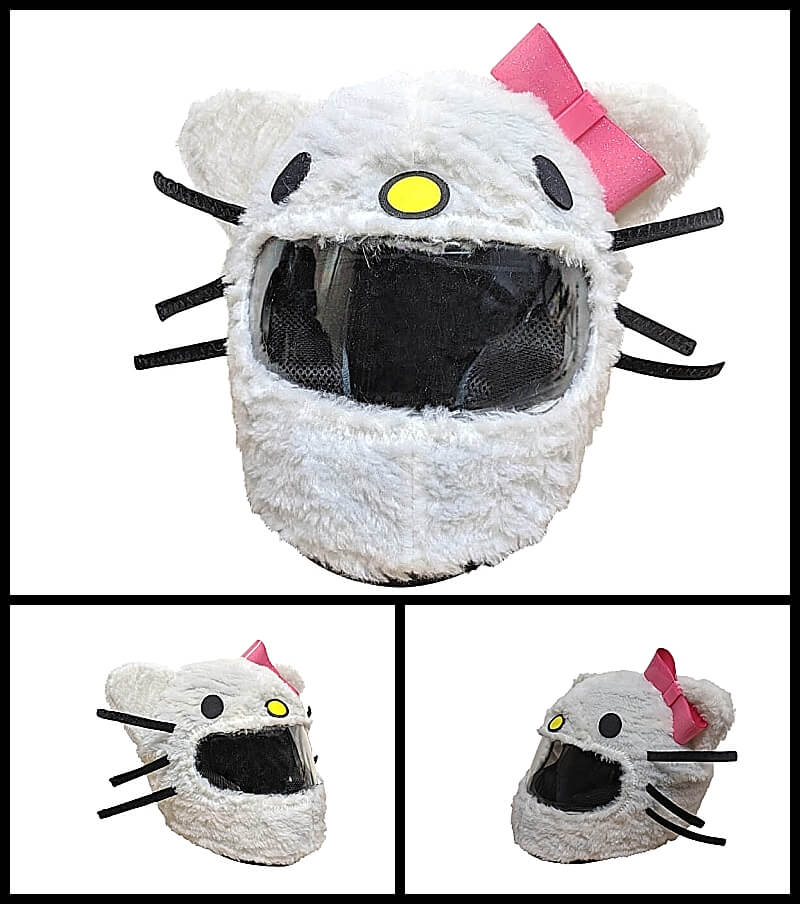 This
Meow Motorcycle Helmet Cover
takes away all out man points.
We have the perfect handmade Meow Motorcycle Helmet cover for you. When we say handmade, we mean handmade by people who are not Chinese. The "maker" is also older than 8. She claims it takes her 2 hours to make each one.
You can choose the bow color.
Meow will fit (almost) any size helmet (Probably not on an XXL or larger) and he slips on and off the helmet in seconds. It is kept in place by elastic that is stitched in the bottom of the cover that keeps it nice and tight on the motorcycle helmet.
Meow Helmet Cover also keeps your helmet from scratches and chips.
Meow can interfere with the ventilation of your helmet, but he also reduces road noise a bit.
Meow may slightly vary from the picture because they are all handmade and they may have 1 or 2 eyes.